Store Notes
Store Hours:
Mon-Sat:10:00-6:00
Sun:11:00-5:00

7080 Miramar Rd. Suite 100
San Diego, CA 92121
Phone : (858) 586-WINE (9463)
Fax : (858) 693-WINE (9463)
Toll Free: (888) 650-WINE (9463)

Age Limitation:
You must be at least 21 years of age to order alcoholic beverages.
Ship to States
By law, we can ship to these states:
AK, AZ, CA, CO, CT, DC, FL, GA, HI, IA, ID, IL, IN, KS, LA, MA, MD, MI, MN, MO, NC, NE, NM, NV, NY, OH, OR, SC, VA, WA, WI, WV, WY
NOW SELLING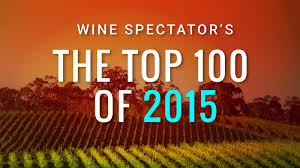 San Diego Wine Co. is a
San Diego native, family-owned and operated business since 2005. The
San Diego Wine Co.
is today recognized as one of San Diego's top wine shops
offering the "
Best Wines at the Lowest Prices."
A full-service
wine shop
with a proven reputation of offering premium and "yet to be discovered
premium wines
" at prices lower than other
wine shops
.
The San Diego Wine Co.
provides wines for a broad range of customers at all price points and our razor-thin margins mean we offer excellent value to all our customers with the
lowest prices
available.
We make purchasing wine a pleasant experience for all types of customers from novice to aficionado.
Unique because we personally taste every wine before we decide to stock it at the shop. We only buy wines that we believe are great values with great taste.
Wine makes a great gift!
We ship wine using our environmentally friendly shippers that fit
1, 2, 3, 6, or 12 bottles OR we offer FREE in-store pickup (you must pickup your order in our store.)
We also offer single and double bottle magnum shippers.