Ask and you shall receive!

Value Case #4!


We have been receiving great feedback on our Super Value cases. We are are being offered some great opportunities on delicious wines at phenomenal prices (silver lining of these crazy times.)
So, here you go,
Super Value Case # 4.
You are certainly welcome to purchase the case as recommended but you can also shop these wines individually.
Have a great day!
Matt, Jonette, Mark, Brian, Kiel, Monique & Heather
Click here for our Super Value Case
Custom Mixed Case of the 12 bottles below
$110.00/case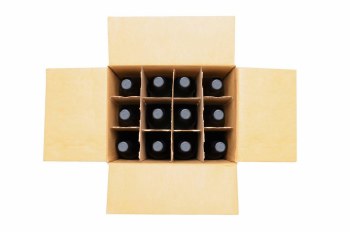 (Pricing does not include sales tax or shipping )
J & J Cellars

2018 Paso Robles

Petite Sirah

Hard to find a better Petite Sirah that this at under $9!
Wonderful quality and purity of fruit that way over-delivers!

J & J Cellars

2018 Paso Robles

Malbec

We don't see many Malbecs from Paso Robles and certainly not many at this amazing price! Superb value here! Smooth and delicious, it is a terrific bargain!

Enjoy!

$8.99
$8.99







2019 Abruzzo

Trebbiano

This wine is a fantastic value! Clean, crisp and super refreshing. Great apperitif wine or fantastic hot summer night sipping.




GOTA




Red Blend





$15 and up elsewhere



Super Portuguese Red wine value! Loads of flavor found in wines at twice the price!

$8.99
$7.99




Caparzo

2019 Toscana

Sangiovese

Fresh flavors of wild strawberries, blackberries and floral notes and hints of spice on the juicy finish.

Anselmo Mendes Muros Antigos

2019 Portugal
ESCOLHA

Vinho Verde

90 Wine Advocate

Light, crisp and refreshing with lots of flavor and brilliant acidity. A blend of 40% Loureiro, 40% Avesso and 20% Alvarinho.

$9.99
$9.99







Non Vintage Spain

Brut Cava

5 generations of winemaking have produced one amazing value in Sparkling wine. Fresh stonefruit, citrus and a complex, creamy finish.

2019 Swartland
THE DEN

Chenin Blanc

Hints of tropical fruit, melon and guava with savory minerality and a lick of wood on the vibrant finish.

$7.99
$9.99







2018 Central Coast
FOUNDERS

GSM Red Blend

Was $13

Big-time crowd pleaser! Notes of ripe raspberry, a hint of vanilla and spice along with strawberry and black cherry. Finishes smooth and lush. 69% Grenache, 29% Syrah and 2% Mourvedre.

The Black Shiraz
By BERTON VINEYARDS

2017 Limestone Coast

Shiraz

A tremendous crowd-pleaser! Rich and full with chocolate and subtle licorice notes a a very smooth, blackberry-filled finish.

$9.99
$9.99







Tres Chic
By GRAND COURTAGE

2018 Sud de France

Rose

Was $14

We sold this wine a year ago at $14, very successfully! The importer is motivated to get to the new vintage (2019), so you benefit on this blow out price! This coastal terroir produces a Rose that is fresh and vibrant. Dry and crisp with red berries, citrus and mineral notes that lead to a subtle salinity on the finish.

2018 Friuli Colli Orientali
VINI ORSONE

Pinot Grigio

Aromas and flavors of white plum, apple and lovely minerlaity on the clean finish.

$6.99
$9.99