In the News
In the News
San Diego Reader has announced we Won Best Wine Shop for 2020! For a total list of winners click here: www.bestof.sandiegoreader.com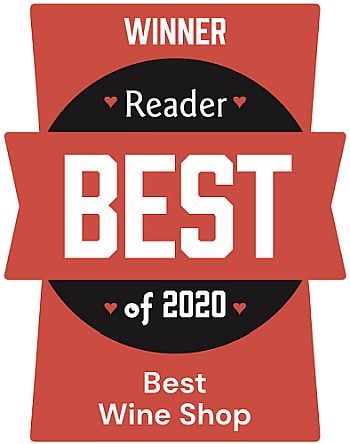 San Diego CityBeat announced San Diego Wine & Beer Co. was Voted Best Wine Shop in San Diego, 2018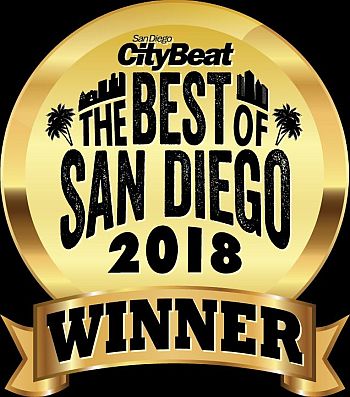 Shawn's Secret Shopping: toasting the local wine store where the chefs shop, By Shawn S
tyles, CBS News Channel 8 (11/20/17)
Untappd is live. Receive alerts via Untappd on your mobile device when this venue adds new beers and/or events!
Hunt for Beer with TapHunter, follow us and get rel time updates on our craft beer arrivals.
San Diego Sites & Bites by Kai Oliver-Kurtin (11/16) Beeramar and San Diego Wine & Beer Co.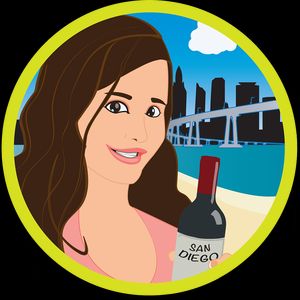 Wine of the Week from San Diego Union Tribune (July 13, 2016) Justin Cabernet Sauvignon
"... So for your next gathering, I'd suggest going with a trusted cab you can serve with a variety of grilled meats and other barbecue fare, especially steak and burgers. The 2014 Justin Cabernet Sauvignon fits that bill nicely. Less weighty than a Napa cab, the Justin, from Paso Robles, has the firm tannins that pair perfectly with steak but also exhibits bright cherry flavors with smoky, cedar notes. It's widely available at grocery and big box stores, as well as specialty wine shops, for $21 to $26." Our Price $19.95





Wine of the Week from San Diego Union Tribune (May 26, 2016) Margerum M5 2013 Red Blend
"...My favorite, as always, remained the M5. A spicy, earthy, plummy, perfumed Châteauneuf-du-Pape-style blend of (mostly) grenache, syrah, mourvèdre, counoise and a trace of cinsault, the M5 is Margerum's trademark wine. With reason. Retail $27, Our price $19.95
"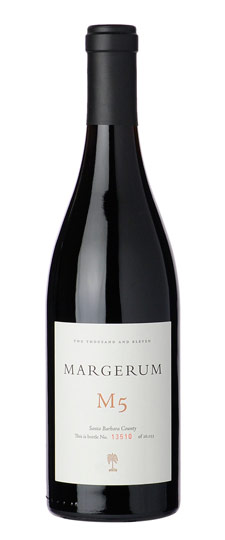 "..


Wine of the Week from the San Diego Union Tribune (April 5, 2016) Cune Rosado and Vina Real Rosado
The Viña Real Rosado ($15), made from 15 percent tempranillo and 85 percent viura — an indigenous white grape of the Rioja region — it was the palest of light pinks. With delicate floral and red fruit aromas and flavors, a light body and nicely crisp, it was an elegant accompaniment to the fish. Our price $11.95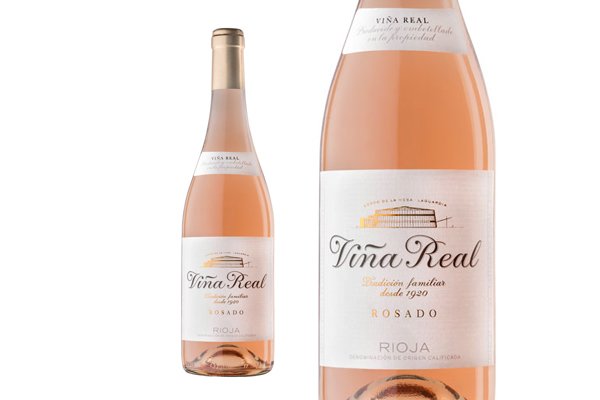 Its spunky sister, the Cune Rosado ($13) was brilliant raspberry red, thanks to being made from 100 percent tempranillo. It was more medium-bodied, gave off hints of spice and was as juicy as it looked. Although more assertive, it, too, paired beautifully with the ceviche. Our Price $9.95






Wine of the Week from the San Diego Union Tribune (March 30, 2016) Daou Cabernet Sauvignon<
"A wine with bravado and grace....With a deep purple color and intoxicating blackberry, coffee and chocolate aromas, you'd expect it to be a brute in the glass."





Wine of the Week from The San Diego Union Tribune (December 16, 2015) Graham Beck Grogeous $11.95
"The host: A thoughtful party guest should always bring two bottles of wine — one for the host to put away and enjoy later, one to open right away. For the latter, I suggest this week's pick, the 2015 Graham Beck Gorgeous chardonnay pinot noir blend. You can never go wrong giving someone something called "Gorgeous." Especially when it is. A friend called the bottle "very boudoir, like there should be bubble bath in it." After she tried it, she said it "tastes as pretty as it looks."
To me, Gorgeous feels special because those varietals are often blended for sparkling; rarely will they be found together in a still wine. The result is soft, red-berry flavors and a smidge of spice from the pinot and pleasing peach notes with a creamy mouth feel from the chard. And thanks to its South African provenance, it's already from the 2015 vintage (the Southern Hemisphere is always six months ahead of us). Meant to be enjoyed young, bring it to the party chilled."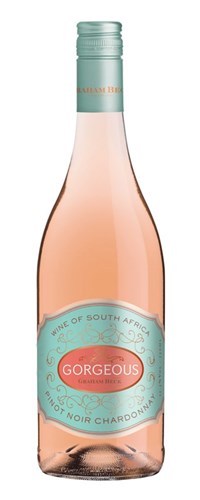 Wine of the Week from The San Diego Union Tribune (September 30, 2015), Domaine Porto Carras 2014 Assyrtiko White Blend $12.95
"... A full-bodied white with notable green apple and citrus aromas, this 100 percent assyrtiko (pronounced ah-seer-teeko) is as refreshing as a day at the beach — along the Aegean Sea. Drink it as they do there, with seafood and fish in light, lemony sauces, dolmades (stuffed grape leaves) and tomato salad with feta."
Buy it here: San Diego Wine Co.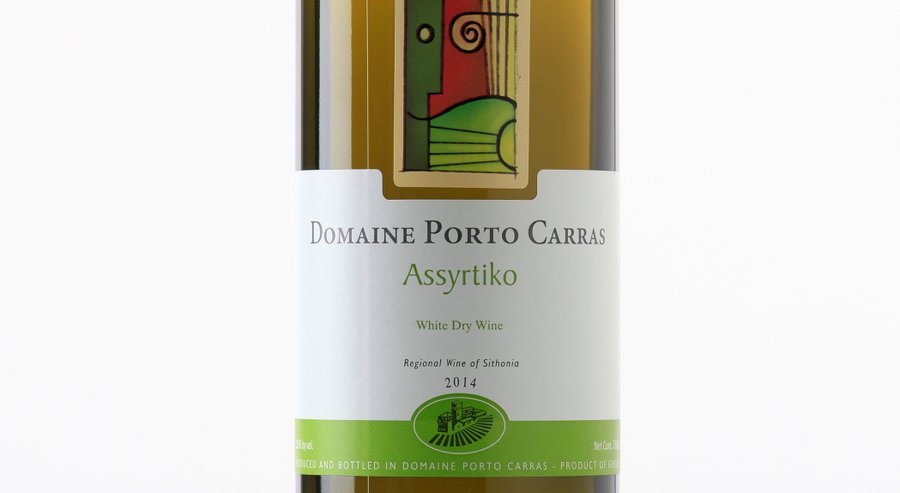 Wine of the Week from The San Diego Union Tribune (August 26, 2015), Henri Bourgeois 2014 Les Baronnes Sancerre $19.95
"...a perfect balance of fruit and minerality, with classic aromas of fresh-cut grass and green apple and citrus flavors and lively acidity in the mouth. Herbaceous, with a lemony zing, it's a versatile crowd pleaser that goes well with goat cheese and types of fish."
Buy it here: San Diego Wine Co.


Wine of the Week from The San Diego Union Tribune (August 19, 2015), Minassian Young Estate Zinfandel $16.95
"...it's a classic powerhouse, with mouthwatering, jammy fig, raspberry and blackberry notes and hint of clove. It's big (15.5 percent alcohol), but it's balanced." Pair with: Burgers and smoked ribs and anything spicy — even, jalapeño poppers.
Buy it here: San Diego Wine Co. 16.95







Wine of the Week from The San Diego Union Tribune (August 5, 2015), Margerum Riviera Rose $14.95
Nothing tastes more like summer in a glass than a breezy, refreshing rosé, and this aptly named Riviera Rosé will transport you straight to the South of France with one sip.
Pair with: Cheese and olive boards, Niçoise salad, roasted eggplant, herbed chicken, grilled pork, sausage, shellfish, veggie skewers.
Buy it here: San Diego Wine Co. $14.95




____________________________________________________________


MAKE THEM MERRY: BEST LOCAL HOLIDAY GIFT SHOPPING FOR YOUR HOST
BY TRISH SANDERSON AND EDITED BY LAURA MCVICKER

____________________________________________________________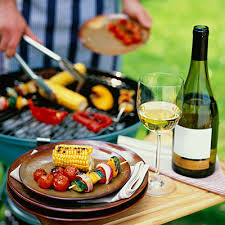 Top Wines for your 4th of July B-B-Q (Union Tribune July 2014)
Matt, our wine expert, is featured in this article and offers some nice tips with wine/food pairing.


____________________________________________________________


Great article on Roses!

___________________________________________________________


Choosing a Wine for a Romantic Dinner-Union Tribune-by Megan Yelenosky Feb. 14, 2014

The Grapevine: Exploring New Wines fits Holiday Spirit- Union Tribune- by Lisa Redwine Nov. 20, 2013