TOP 12 for February
With the Super Bowl tomorrow, Valentine's Day and President's Day around the corner there are plenty of reasons to check out all the new wines and craft beer we have hand-selected over the last few weeks.
We have a fantastic February selection here and many more wines and craft beers arriving weekly so be sure to stop in soon.
Enjoy your Super Bowl weekend!
Follow us on Facebook and Instagram.
Cheers,
Matt and Team
Buy the TOP 12 for February
Custom Mixed Case of 12 bottles
(Includes 1 bottle of each of the below wines)
$193.00/case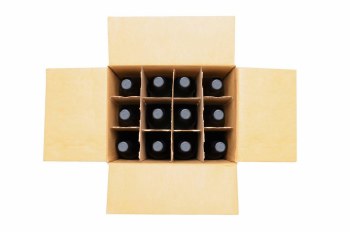 (Pricing does not include sales tax or shipping )
Bodegas Colome

2017 Salta
ESTATE

Malbec

91 Wine Advocate

Grapes are grown at 7,000 feet at this estate. Beautiful mountain grown wine that has great depth of flavors.


From Wine Advocate:

It's ripe but nicely balanced, with varietal aromas (violets, raspberries) and integrated oak aromas and flavors. A showy Estate Malbec, a good representation of what the grape can deliver in the high-altitude vineyards of Salta.


~Matt's Top Pick~

Secret Indulgence

2017 California
CHRONOLOGY

Red Blend

91 Wine Advocate

Its back! It took a few months for this wine to open up but its flavors are now emerging and its very tasty!


From Wine Advocate:

From nine counties across California, the 2017 Chronology Red is made up of 32% Petite Sirah, 22% Merlot, 13% Syrah, 13% Grenache, 10% Cabernet Sauvignon, 4% Mission, 3% Cabernet Franc, 2% Mourv�dre and 1% Petit Verdot. Aged 20 months in 16% new oak, it has a deep garnet-purple color and features bold blackberry preserves, baked plums and Morello cherries with suggestions of Indian spices, Sichuan pepper, dusty earth and menthol. Full-bodied, rich and decadently spicy, it has a velvety texture and long, lively finish.

$22.99
$19.99







2015 Central Coast

GSM Blend

$30 at the winery

50 % OFF

92 Wine Advocate

A delicious blend of 61% Syrah, 34% Grenache and 5% Mourvedre.


Stock up on this beauty!




From Wine Advocate

: The 2015 Red Wine Blend from Sans Maison is lovely, wafting from the glass with aromas of sun-kissed dark fruit, lavender and subtle grilled meat. On the palate, it's medium to full-bodied and layered, with rich, structuring tannins, a good core of fruit and a velvety, lavish and generous profile.
This wine is an amazing value!


~Brian's Top Pick~





Nebbiolo



One of the best value's in Nebbiolo you will ever find!


From Kermit Lynch Newsletter:

Marco Tintero's humble $12 bottling stands toe to toe with wines of much higher pedigree, as evidenced during a recent tasting of Nebbiolos, including Barbaresco and Barolo. Tintero's Nebbiolo was the wine of the night. I am bowled over by the eucalyptus and mint aromatics, black cherry fruit, and dusting of tannins.


This certainly has the Nebbiolo rustic side but also connotes elegance and finesse.

$14.99
$11.99




Patricia Green

2018 Willamette Valley
RESERVE

Pinot Noir

92 Wine Spectator

This Estate vineyard is dry farmed and these younger vines, even at 19-21 years of vine age, are still under a bit of duress. This leads to small, tight clusters and fairly thick skins. This gives the wine its trademark dark, almost purplish color with a hefty and dense structure. This can be a bit savage in nature when youthful but it comes around surprisingly fast and, of course, is good for many years.

From Wine Spectator: Offers refinement and presence, with expressive raspberry and pomegranate flavors,

laced with fresh violet and orange blossom notes, building richness toward polished tannins.

Passionate Wines

2018 Tupungato, Uco Valley
DEL MONO

Tinto

91 Vinous

This delightful blend of 50% Malbec and 50% Syrah has juicy berry, mineral and subtle savory notes on the medium-bodied finish. Sustainably farmed.


From Vinous

(91pts): Rich, broad and almost chocolaty on the palate, offering a fine-grained texture and very good concentration to its sweet, juicy dark berry, pepper and spice flavors. This is a fairly substantial, chocolatey-ripe wine for a Michelini brother (In this case, Mat�as) but I'm not complaining. Finishes with a broad, fine dusting of tannins and a lingering note of cocoa powder. Malbec and Syrah are hardly a typical blend but I like the results here.

A stunning bargain at $12...BUT CHECK OUT OUR PRICE!




~Mark's Top Pick~

$21.99
$9.99







2016 Valle de Guadalupe

Petite Sirah

L.A .Cetto is one of the oldest wineries in the Guadalupe Valley. Today they are the largest producers of Baja California wines. This is not to say that many people were not making wine under the old oak trees for personal use, but this is where the wine industry began. The vineyard spreads out across the valley and the grounds have many old growth trees, giving a welcomed shade in the summer and a haven for birds in the winter.

2018 Austria

Gruner Veltliner

Yes! This is a One Litre Bottling! You get even more enjoyment in this

crisp and refreshing white!

The history of Gr�ner Veltliner dates back to the mid-1800's in its ancestral home of Austria. At the time it was one of many varieties commonly grown. Today, one half of Austria's white vine acreage is Gr�ner Veltliner and it is by far Austria's most distinctive contribution to the wine world.

$9.99
$12.99 (1 litre)







Non Vintage, Vin de France
LA BUVETTE

Red Blend

The wine shows a beautiful bright red color and an explosive and intense nose of red fruits - crushed strawberry and cassis. It is elegant and soft on the palate with blackberry and blueberry fruit, and dried cherry notes. Refreshing, silky smooth tannins and spicy notes on the finish.

A great value red from South of France to enjoy on any occasion, from picnics to everyday drinking and dinner parties!


Super fun, friendly red that under goes carbonic maceration which gives it a little spritz! Put a slight chill on this for maximum enjoyment! A blend of 60% Grenache and 40% Carignan.

2017 Arroyo Seco
UNOAKED

Chardonnay

Here is your new favorite un-oaked Chardonnay

. This wine was put through a slow, cold fermentation to preserve and trap the floral attributes of sweet mango, honeysuckle and white flowers. Blocking malolactic fermentation (which gives the wine a creamy texture) allows the flavors of the grape to shine and promotes the freshness and natural zing that the AVA provides.

The flavors of white peach and lychee with notes of honeydew melon

are prominent.

$9.99
$11.99







2016 Napa Valley

Cabernet Sauvignon

92+ Wine Advocate

Great Napa Valley Cabernet Sauvignon here!
From Wine Advocate: The 2016 Cabernet Sauvignon is made up of 84% Cabernet Sauvignon, 9% Petite Sirah, 5% Petit Verdot, 1% Merlot and 1% Malbec, aged in 30% new French and American oak. Deep garnet-purple colored, it gives up bold notions of cassis, black cherries and spice box with hints of cedar and fragrant earth. The palate is medium to full-bodied, firm and grainy with loads of muscular fruit accented by a notable but not overwhelming oaky presence, going to a long, layered finish.

2015 Medoc
Cru Bourgeois

Bordeaux

Terrific value here!

From the outstanding 2015 vintage comes this great bargain! A fantastic everyday Bordeaux! A red blend of 65% Cabernet Sauvignon and 35% Merlot.
What's equally exciting about this 2015 vintage in Bordeaux is the range and depth of quality. That has meant the many smaller estates, at lower prices, are just as satisfying as the big names. Consumers have a choice from hundreds of dollars per bottle for a top estate to options like an incredible value like this wine represents!

$29.99
$15.99