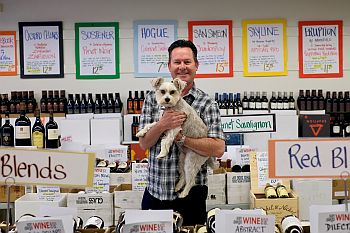 $ to be determined based on YOUR budget
(price does not include sales tax or shipping)
Matt Francke has been tasting, selling and enjoying wine for over 25 years, not to mention owned and operated the highest grossing wine store in San Diego since 2005. His expertise, approachability and keen wine knowledge are what makes him so successful. Matt is not at all pretentious and although he references the wine critics scores and comments, he does not rely on outside influences to help him select what wines to sell in his shop. Matt and his staff taste each and every wine before deciding what to bring in for his store and always favoring the quality of the wine for the price, in other words, getting the best bang-for-your-buck! Friends for years have been asking Matt to put a mixed case together for them, allowing for them to try new varietals and wineries that they may not dare to try.
Email Matt directly and with your budget and ideas and he will customize a case for you!
Click HERE for our monthly TOP 12 Custom Mixed Case