TOP 12 for March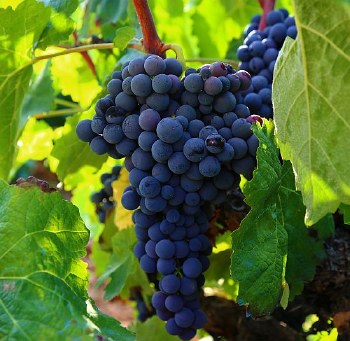 Lots of diverse recommendations for our Top 12 in March.
Some amazing values along with a top notch Chablis and Barbaresco and a few other hidden gems!
More wine and craft beer arriving soon, so make sure you are following us on Facebook and Instagram as limited wine and craft beer offers pop up on a weekly basis.
Have a great March!
Cheers,
Matt and Team
Buy the TOP 12 for March
Custom Mixed Case of 12 bottles
(Includes 1 bottle of each of the below wines)
$215.00/case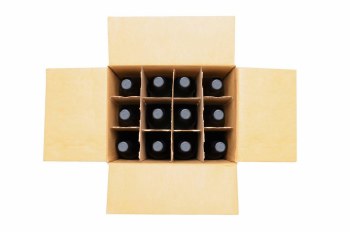 (Pricing does not include sales tax or shipping )
Brassfield

2017 High Valley

Cabernet Sauvignon

Though this Lake County growing region was part of one of the state's largest wine producers before Prohibition, a rare few wineries are privileged to call it home today. The largest natural lake in California, Clear Lake, wraps around the AVA. And the region boasts the cleanest air in the state.
All this translates into one amazingly delicious Cabernet Sauvignon.

If this had a Napa Valley appellation on the label it would be $40.

Drinking well now this wine actually tastes better the next day. One of our biggest challenges is finding a high quality, tasty Cabernet Sauvignon for under $20. Challenge met here, don't hesitate to
pick this up!


~Mark's Top Pick~

Vino de Eyzaguirre

2018 Colchagua Valley

Cabernet Sauvignon

Vino de Eyzaguirre is produced in Chile's Colchagua Valley, one of the finest growing regions in the world. In the early days, when the wine was transported in open-horse drawn carts, the bottles were wrapped in burlap to protect them from both sunlight and bumpy roads. That protective tradition endures to this day. From wrapping the bottles, to pasting the labels, this is a completely hands on project requiring the love and dedication of 5 salaried women employees.
Rich, deep burgundy. Aromatic profile features red apples and raspberries. On the palate, bright fresh cherries with toasty elements and just a hint of pepper.


This is an off the charts fantastic value!




The Burlap Legend is back!

$19.99
$6.99







2018 Vindo de la Tierra de Castilla

Ja!

Tempranillo

Tinedo is the Alvarez-Arenas' family estate. They have been growers and winemakers since 1742. The estate is made up of 49 hectares of vineyards in the heart of La Mancha. The existing main house, tool sheds, winery, and gardens were built up in the late 19th century by their great grand mother. Tinedo has reinforced its social and environmental concerns, encouraging sustainability as a model of agricultural, rural, and social development related to the culture of wine. This is one delicious Tempranillo at an amazing price! It way over delivers with its abundance of flavor. Fresh and expressive with cherry, violets and hints of spice.


You will not find a better Tempranillo anywhere under $8! Certified Organic




~Brian's Top Pick~





VIEILLES VIGNES





Blanc



Pouilly-Fuisse is the most distinguished wine appellation in the Maconnais, making rich, full-bodied White Burgundy from Chardonnay.
The 2018 growing season kept Burgundy's vintners on their toes, with a quick start following by erratic rains and a slow harvest. However, in the end, yields were good and quality appears to be very good to outstanding.
In Pouilly-Fuissé, the spring rain also lessened impact of the subsequent hot, dry summer. Overall, 2018 was a year that delivered new challenges for growers in Burgundy, but also brought promising results.


$7.99
$23.99




Pence Ranch

2017 Sta. Rita Hills
CRATE

Chardonnay

92 Wine Advocate

From Wine Advocate: The 2017 Chardonnay Estate Crate comes from declassified estate fruit, barrel fermented and aged 16 months in 25% new French oak without batonnage. It has a nose of Bosc pear, lime peel, petrichor and baker's yeast with accents of sliced almond, white apricot, sage, herbs and acacia. Medium-bodied and silky textured, it has a great core of stone fruits with lightly toasty accents, juicy acidity and a long, balanced finish. ORGANIC

Folkway

2017 Central Coast
DEVIATOR

White Blend

$25 at the winery

An incredible deal on this very flavorful and delicious white wine!

The Semillon for this blend was grown at Gainey Vineyards, in Santa Ynez, and fermented in neutral oak barrels. The Sauvignon Blanc was fermented and aged in stainless steel. These contrasting elements result in a blend that is both rich and bracing, with Semillon bringing viscosity and weight, while the Sauvignon Blanc lends citrus and balance.

$18.99
$7.99







2018
Premier Cru
MONTMAIN

Chablis

92-94 Vinous

It is the duty of a conscientious grower to maximize the potential of these historic parcels in Chablis by farming in a respectful and sustainable manner. Charlene and Laurent Pinson view themselves as not only farmers, but protectors of this sacred land. They choose to not use any herbicides or pesticides in the vineyards, while also ploughing and working the soils – pushing their vines to dig deeper into the limestone bedrock that endows the wines with the unmistakable Chablisienne cut and precision

. This

wine is textbook Chablis.

Wonderfully complex and nuanced. Generous and plush but also light on its feet with veins of minerality that come alive in the glass.

2016 Nahe
Meddersheimer Rheingrafenberg

Riesling Quartzit

When tasting Hexamer Riesling's, one sees the purity of the vineyards, the intensity of minerality and remarkable clarity. Hexamer's wines are balanced in the ultraviolet spectrum; they're steely, acid-driven, clean and transparent.



It is a light and racy-piquant Riesling with piercing mineral acidity and stimulating salinity.

Not very concentrated or complex but a charming classic with a nicely grippy character.

$36.99
$17.99







2017 Cotes du Rhone
LE REVEUR

Red Blend

Superb value here!

Loads of flavor, it is juicy with blackberry, cherry and hints of pepper. A red blend of 80% Grenache and 20% Syrah. Owner and winemaker of his family's Chateauneuf du Pape estate since 2006, 'Guillaume Gonnet, Vigneron', was created by Guillaume and his Australian wife Kelly. Guillaume Gonnet wines are the realisation of their dream to explore the potential of Southern Rhone grape varieties in varying terroir in the South of France. Minimal interference with the "terroir effect" by following biodynamic agricultural principles, ensuring the wine is the right blend of Southern Rhone varieties.


Incredible quality at this price-point!

2018 Toscana
Bandinello

Red Blend

Beneath Villa di Geggiano, the museum-like estate two brothers own and run whose colorful frescoes and perfectly preserved antiques take us centuries back in time, something special is unfolding. The Geggiano winemaking operation is about as artisanal as can be, housed in a thirteenth-century cellar filled with nothing but old wooden casks, where the elixir of these Tuscan hillsides patiently blossoms to maturity.

A blend of Sangiovese, Ciliegiolo and Syrah. Floral scented with plenty of fresh, dark fruit, it is a beautiful blend that showcases Tuscan contentment.

Imported by Kermit Lynch.

~Matt's Top Pick~

$8.99
$19.99







2016

Barbaresco

93+ Wine Advocate

The 2016 Barbaresco Rizzi is the most balanced wine in this series. This wine offers a soft and delicate side that is expressed with sweet fruit, spice, licorice and tar. This wine is firm and ultimately the most elegant. It could be served right away with a dish of veal-filled agnolotti.
Almost directly south of the classic town of Barbaresco lie the classic rolling hills of Treiso, a land steeped in Piedmont history. The Rizzi estate, one of the largest and most interesting in the Barbaresco area, is comprised of 40 total hectares primarily in this famous Trieso zone. It is impossible to visit this very special zone of Barbaresco without traversing the impressive, steep, vine-clad hills of Treiso and partaking in the warm hospitality of their peoples.
Also for what its worth, Forbes Magazine chose this wine as one the best Italian wines of the year in 2019.

2019 Salta, Valle Calchaqui

Torrontes

Remote, rugged, with vineyards reaching up to 10,206 feet, Colome boasts some of the highest vineyards in the world. Founded in 1831 in the northern province of Salta, it is the oldest continually producing winery in Argentina. The region's signature grape varieties, Malbec and Torrontes, flourish here in their sustainably farmed vineyards.
Torrontes is the signature white wine of Argentina. It reaches its peak in the Calchaqui Valley thanks to the special microclimate. This is a delicate, elegant, and distinguished interpretation of this variety. Notes redolent of jasmine and orange blossoms. Excellent as an aperitif, it also finds a welcome place with delicate first courses.

$32.99
$11.99