TOP 12 for May

Welcome to our top 12 for May. Some really nice, diverse choices here and many more new additions in the store and online. We once again want to say thank you for all your patronage this past month and a half. Really challenging times for people everywhere and we are extremely fortunate to be open and hopefully be a ray of sunshine during this time.
Thank you for forwarding our email's and sharing our Instagram posts with friends and family. We have always known we have the best customers as you have showed up like never before!
We are incredibly grateful!
Cheers,
Matt and Team
Follow us on Facebook and Instagram.
Buy the TOP 12 for May
Custom Mixed Case of 12 bottles
(Includes 1 bottle of each of the below wines)
$191.00/case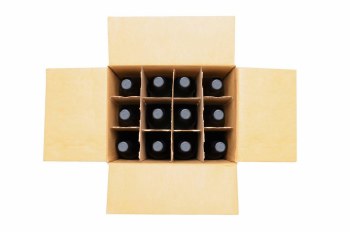 (Pricing does not include sales tax or shipping )
Embruix


By Vall Llach

2017

Priorat

91 Wine Spectator

As good a Priorat that you will ever find for under $25!

Off the Charts delicious!




From Wine Spectator:

This red is dense yet plush, with blackberry and espresso flavors, accented by licorice, wild herb and mineral notes. Well-integrated tannins and balsamic acidity keep this focused. Harmonious, in a savory style. Garnacha, Merlot, Cariñena, Syrah and Cabernet Sauvignon.


~Matt's Top Pick~

La Quercia

2018

Montepulciano D'Abruzzo

This Montepulciano is a great example of what happens when you match low-yield winemaking expertise with a prolific growing zone, and constantly cut, cut, cut back the vines.

The result is one of the best quality, most expressive and balanced Montepulcianos around.


Full-bodied, smooth, and packed with notes of blackberry, wild cherry, chocolate and spice. This is a flavourful versatile wine that will pair with anything you put on the table.
Superb Value!


~Mark's Top Pick~

$22.99
$10.99







2015

DEL TABURNO
Aglianico

Ruby red color with wild berries, mineral notes and well-integrated tannins. In his painstaking book

"

Native Wine Grapes of Italy

,"

Ian d'Agata wrote of aglianico: "Along with Nebbiolo and Sangiovese, Aglianico is generally believed to be one of Italy's three best wine grapes, but in my opinion, it is far more: At the very least, it's one of the world's dozen or so best wine grapes."





PETS




Petite Sirah



Field Recordings is winemaker Andrew Jones' personal catalog of the people and places he values most. Spending his days as a vine nursery fieldman planning and planting vineyards for farmers all over California, Andrew is sometimes offered small lots of their best fruit on the side. Having stood in just about every vineyard on the Central Coast, he has a keen eye for diamonds in the rough: sites that are unknown or underappreciated but hold enormous untapped potential.

This is some darn good Petite Sirah he sourced from Paso Robles!

Big flavors of blueberry with notes of cocoa and black pepper.


~Brian's Top Pick~

$15.99
$13.99




Firestone

2017 Paso Robles

Cabernet Sauvignon

Firestone is located in a unique cusp region. They have a "Goldilocks" climate that is neither too hot nor too cold. Their moderate temperatures and extremely long growing season enable them to successfully grow a staggering range of grape varieties.This Cabernet is overflowing with flavors of blackberry, dark cherry, saddle leather and hints of Madagascar vanilla then finishing bold.

Tua Rita

2017 Toscana

Rosso dei Norti

91 Wine Advcoate
90 Vinous

Normally $22

Soft and dark but uncomplicated. The fruit is ripe and succulent.

You can't beat this excellent value from Tuscany!

A blend of Merlot, Cabernet Sauvignon, Syrah and Sangiovese.

$11.99
$14.99







2016 Monterey/Santa Barbara County

Pinot Noir

The name Fog Theory is based on the important fog that rolls in from the Pacific Ocean through and east-west mountain range corridor, an unusual break in California's north-south running coastal range. It is the cool air the fog produces that provides the perfect climate for Pinot Noir.

2018 California
CHRONOLOGY

Red Blend

It's back with a new vintage and once again

this wine will be another BIG seller!


Big-time crowd-pleaser that will make everyone happy! A fantastic red blend that combines Bordeaux and Rhone varietals. Lush and easy-drinking with flavors of black cherry and blueberry.

$11.99
$19.99







2018 Portugal

Vinho Verde

You will not find a more refreshing wine than this for bang for the buck enjoyment!

This is off the charts happiness in a glass. Has a light spritz as most Vinho Verdes do and under 11% alcohol makes this so gulpable!
Crisp and lively with pear, apple and highlighted with fresh herbal notes on the clean finish. Serve well-chilled. A ridiculous value white wine from Portugal that is so incredibly thirst-quenching!

2016

Vouvray

91 Wine Spectator

Regardless of style, Vouvray is loved for its delicate

floral aromas and boisterous taste that will pucker your lips and make you immediately wish for another sip.


This particular style Chenin Blanc is on
the dry side.

Refreshing white peach, lychee and notes of honeydew melon on the mineral-driven finish.

$6.99
$16.99







2016 Western Cape

Red Blend

89 Wine Spectator

A terrific red blend from South Africa.
Lively and well-balanced, this is a true crowd-pleaser but also shows some complexity. A blend of Syrah, Cinsault and Grenache.

2016 Margaux

Bordeaux

From the legendary 2nd growth Chateau Brane Cantenac. It comes from the younger vines on the estate, but the same exact care and attention is applied. A perfumy black tea note weaves around here, while the core of gently mulled cherry and red currant fruit unwinds slowly, letting additional alder and warm stone accents emerge.

Lots of complexity going on for under $30!




$14.99
$28.99