Ask and you shall receive!

Super Value Case Part 2!


We have been receiving great feedback on our first super value case that we sent out last month. Comments like, "it would be fun to get another super value case" and "we found some hidden gems that we would have probably walked right by had we been in the store." Plus a ton more positive feedback. So, here you go,
Super Value Case Part 2.
You are certainly welcome to purchase the case as recommended but you can also shop these wines individually.
Have a great Saturday!
Matt, Jonette, Mark, Brian, Kiel & Monique
Click here for our Super Value Case
Custom Mixed Case of the 12 bottles below
$99.00/case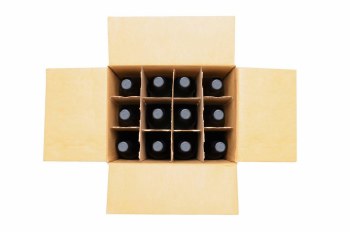 (Pricing does not include sales tax or shipping )
Don Rodolfo

2018 Mendoza

Tannat

Tannat is considered one of the "healthiest" red wine grapes, thanks to much higher levels of antioxident.

This handcrafted Tannat reveals ripe blackberry and blueberry with a full-bodied, yet supple finish.

Tannat is a great match with any type of strong cheese such as Burrata, or grilled meat dish.

This is a super value!

CasaSmith

2018 Washington

Rose

Bright and lively, this Rose is delicious and at a fantastic price!! Winemaker Notes:
The 2018 vintage was incredible!
This outstanding vintage began mild followed by a long and dry ripening season in the fall. This enabled us to hang the fruit to reach optimal ripeness without losing acidity or increasing sugars. The wines from 2018 are exceptional in many ways, from the great expression of the whites to the beautiful refinement and complexity of the reds.

Enjoy!

$8.99
$6.99







2018 California

Pinot Noir

Always challenging finding a really good Pinot Noir for under $10! This wine delivers with wonderful flavors of red fruits and subtle spice notes. A terrific and tasty value!

2017 Medoza
AGRELO
Malbec

$12 and up elsewhere

30% OFF HERE

This is a super value Malbec! Really opens up after a half an hour. Loads of flavor, it drinks like a wine at twice the price!

$9.99
$7.99




Honoro Vera

2018 Jumilla

Monastrell

Crazy good value! Not cure you can find this kind of quality anywhere else on the planet and it is ORGANIC! Filled with layers of fruit at an incredible price!

Tortoise Creek

2017 Lodi

THE CHELONIAN

Zinfandel

Bursting with ripe berry, black currant, hints of vanilla and a touch of baking spice on the finish.

$6.99
$8.99







2018 South Australia

Merlot

Medium-bodied with plum, dark berry, choclate and hints of spice on the soft, velvety finish.

2018 Delle Venezie

Pinot Grigio

One of the best, inexpensive Pinot Grigio's you will ever find!!

Delivers far beyond your standard Pinot Grigio. White stone fruits, crushed rocks and flowers meld into a tasty finish.
Looking for a great house white or a summer party wine? It does not get any better than this for the money!

$6.99
$6.99







2017 Calatayud, Aragon

OLD VINE

Garnacha

An amazing wine for the price! Loads of blueberry and black currant fruit with hints of crushed rock and floral notes. Some of these head-pruned vines are nearly 100 years old!

Non Vintage Spain

Brut Cava

This traditional Cava is crisp and refreshing with zesty citrus, mineral notes and a fine mousse. A blend of 25% Macabeo, 25% Parellada and 50% Xarel-lo.

$8.99
$9.99







2018 Minervois
Red Blend

89 Wine Advocate

Super flavors! Notes of crushed stone, ripe berries and blackberries all delivering loads of fruit! A Red Blend of Cinsault, Grenache, Mourvedre and Syrah.
The palate is medium-bodied with a juicy opening, a melange of red and black fruit, taut and linear with plenty of freshness on the finish.

2017 Monterey

Chardonnay

$20 and the winery

50% OFF HERE

A delicious array of tropical guava, citrus and orange peel notes on this round, rich Chardonnay. Finishes with a complex and delightful finish.

$9.99
$9.99
| | |
| --- | --- |
| | CONTACT US |