TOP 12 for July
July 4th is a few days away and like everything else these last 4 months,
it will be much different. The only thing we can do is remain positive,
offer great wine and craft beer offerings for however you will be celebrating this weekend.
We wish all of you a Happy and safe 4th of July!
Our Top 12 is once again a mix of great wines from around the world. Thank you again for your amazing support these past few months,
we are incredibly grateful.
Cheers,
Matt, Jonette, Mark, Brian, Kiel & Monique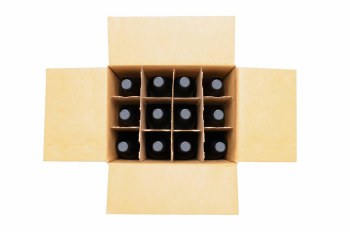 Click for our TOP 12 Case
(Includes 1 bottle of each of the below wines)
$232.00/case


(Pricing does not include sales tax or shipping )
Provenance

2016 Napa Valley

Merlot

90 Wine Advocate

$24 elsewhere

A very special price due to the current circumstances.

Don't miss one of the best Napa Valley Merlot producers at an amazing price!

Full-bodied with dark berry, plum, baking spice and hints of earthy notes on the finish.


From Wine Advocate:

Made up of 97% Merlot, 2% Cabernet Sauvignon and 1% Malbec aged for 21 months in 24% new oak (88% French and 12% Hungarian) the medium to deep garnet-purple colored 2016 Merlot opens with bags of plums, baked cherries and mulberries-inspired scents with touches of incense, Chinese five spice and dusty soil. Full-bodied with a chewy frame and compelling freshness, it finishes on an earthy note.

Ronchi

2016

Barbaresco

This is one incredibly beautiful Barbaresco. This wine is rarely available to retail as it normally goes to the TOP Iltalian restaurants in California. So good, it was awarded Cru status. For more than four generations, the Rocca family has lived surrounded by the vines of the 'Ronchi' cru in Barbaresco. The vineyards are part of the family; winemaker Giancarlo Rocca can walk from his breakfast table to his Nebbiolo vines in less than a minute. Needless to say all work is performed by hand, and as sustainably as possible.
No herbicides or pesticides are used. Gorgeous!


~Matt's Top Pick~




$18.99
$26.99







Domaine de Cristia

2017

Chateauneuf du Pape

94 Wine Spectator

A fantastic CDP value not to be missed!

Alluring with dark cherry, raspberry and blackbedrry puree flavors.
Finely beaded acidity keeps everything in place.




D.O.C




CRASTO




Tinto





90 Wine Advocate



Dark berry, mineral and earthy notes with hints of toasted oak on the long, balanced finish. Superb Portuguese value! This has been on a roll lately at the value end of Crasto's lineup.

This is another big winner!

In this big vintage, this shows ripe and intensely flavorful fruit. It has some power, but it is approachable on the young side. It seems fresh, but I'm not sure freshness is the biggest asset here


~Mark's Top Pick~

$34.99
$15.99




2018 Santa Barbara

Cabernet Sauvignon

Incredible Cabernet Sauvignon value!
Ripe and juicy with black and blue fruits that lead into a dark chocolate finish. The wine that is catching fire in our store is this incredible value from Santa Barbara. We don't see many Cabernet Sauvignon's from this appellation but this wine stood out as an an amazing value.
~Brian's Top Pick~


2017 Monterey

Chardonnay

91 Wine Advocate

$20 Elsewhere

One-time offer at this price and it is very limited!


Medium-bodied and rounded with a spicy, fresh-fruit profile lifted by mouth-watering acidity and it finishes long and toasty.


From Wine Advocate:

The 2017 Chardonnay Monterey County opens with notes of gunflint and toast over baked apples, yellow pears, popcorn and a tropical tinge. The palate is medium-bodied and rounded with an uber spicy, fresh fruit profile lifted by mouthwatering acidity, and it finishes long and toasty.
This has an appealing yin-yang of savory and bright citrus character.

$12.99
$12.99







2017 California

Cabernet Sauvignon/Syrah

Yes, Malibu is a legitimate wine appellation in California. Not all of this wine's grapes came from this incredible estate but enough to show that the Malibu appleation can produce fantatsic wines. This Cabernet has dark fruit aromas of cherry and blueberry pie. Full-bodied and balanced on the palate with a long earthy and toasty finish.
We have their Cabernet Franc and Chardonnay in store and on our website as well. Seek them out as they are truly delicious

,

or just click here.

2017 Jumilla
18 MESES

Red Blend

94 Wine Spectator

Mostly Monastrell and Cabenet Sauvignon.
For those of you who love the CLIO, don't miss this full-bodied, rich and creamy red!
From Wine Spectator: This brawny red shows a savory character, with loamy earth, black tea and tobacco notes framing a rich core of currant and blackberry flavors. The muscular tannins are balanced by juicy acidity. Dense, balanced and expressive. Monastrell, Cabernet Sauvignon and Syrah.
Drink now through 2032.

$19.99
$26.99







2019 Santa Barbara
ELSASS

Dry Riesling

$22 at the winery

Fantastic Central Coast Riesling made in a Dry Kabinett style. Flavors of pear and citrus with a touch of sweetness.


One of the best domestic Riesling we have found in the last 5 years!

2016 Listrac-Medoc

Bordeaux

89 Wine Advocate

Packed with blackberry, raspberry and light cassis aromas. Additionally plenty of fresh energetic black fruit. A great value!

From Wine Advocate:

The 2016 Fourcas-Dupres has a very elegant bouquet without shortchanging on fruit. The aromatics here are packed with blackberry, raspberry and light cassis aromas, the oak nicely integrated and with a subtle estuarine note emerging with time. The palate is medium-bodied with crisp, grainy tannin. There is plenty of fresh, energetic black fruit here laced with black olive and a pinch of brine, fanning out towards the satisfying, long finish.

~Limited~

$12.99
$19.99







Domaine des Durban

2018 Beaumes de Venise

Rouge

This appellation has been known for producing great sweet wine from the Moscato grape. However, there are a number of producers who make outstanding value red wines. This is one of them! A beautiful blend of Grenache, Syrah and Mourvedre.
Imported by Kermit Lynch.

Crianza

91 Wine Advocate

91 Wine Spectator

From Wine Advocate:

This wine has depth and complexity that is

remarkable for the price-point.

Deliciously aromatic, floral and elegant.


From Wine Spectator:

This red is dense and focused, with cherry, berry and vanilla flavors that emerge as the tannins give way, leading to a floral and spicy finish.

$14.99
$13.99
-- JonetteFrancke San DiegoWine & Beer Co., Inc. 7080Miramar Rd. Ste. 100 SanDiego, CA 92121 ph858.586.WINE (9463) cel.858.232.9247