TOP 12 for October
Welcome to October! As usual we have a great mix of wines from around the world in our October Top 12. This is Fall release season so we will be adding some incredible wines to our inventory this month. To name just a few, Sea Smoke, Opus One, Ghost Block Single Vineyard,
Poetry by Cliff Lede, Realm, and many more collectible gems.
Of course we will always have amazing close out deals and values that you will not find anywhere else through out the month as well.
Stay tuned as there are amazing offers coming your way! Thank you for
all your support during this crazy year! We are incredibly thankful.
Cheers,
Matt, Jonette, Mark, Brian, Kiel, Monique & Heather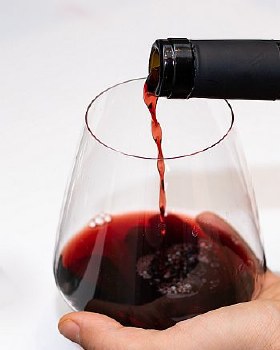 Click for our TOP 12 Case
(Includes 1 bottle of each of the below wines)
$306.00/case


(Pricing does not include sales tax or shipping )
Dow's

2015 Portugal
QUINTA
SENHORA DA RIBEIRA

Vintage Porto

93 Wine Advocate

Reviewed at $75

$60 elsewhere

Over 40% OFF HERE

A vintage port at this price is unheard of.
We will not be surprised if this wine sells out in a couple of hours.

Act quickly if you want to get the vintage Port deal of the year!




From Wine Advocate:

The 2015 Quinta de Senhora da Ribeira, the Douro Superior quinta, is a blend of Touriga Franca 55%, Touriga Nacional 35% and Sousão 10%.
It comes in at 98 grams per liter of residual sugar. This is a relatively big boy on first taste, showing good structure and a mouth-coating demeanor. The delicious flavors, laced with cherry-chocolate and some mint, make it enticing, not just well structured.


Very Limited!

Caparzo

2018

Rosso di Montalcino

93 Antonio Galloni

From Vinous Media:

Lively red color. Exceptionally perfumed nose reminds of red fruits, menthol, coffee and fresh herbs. Dense and fresh with flavors closely echoing the aromas. Boasts outstanding acid-fruit-tannin balance and a silky-sweet mouthfeel;

I tasted two different bottles just to be sure, and based at least on what I tasted, this Rosso is a real knockout, in fact one of the very best from the 2018 vintage.

$34.99
$16.99







Smith & Hook

2018 Central Coast

Cabernet Sauvignon

Easily one of the best value Cabernet Sauvignon deals in the market right now!
Vibrant aromas of dark fruit, baked cherry and saddle leather are underscored by notes of caramel. The palate is full-bodied and rich with flavors of dark berries, vanilla laced with leather, mocha and spice.

A round mouthfeel backed with concentrated tannin

structure leads to a complex, long finish.

Dehesa Gago
By TELMO RODRIGUEZ

2018 Toro



Red Blend





All lovely and exuberant, but the real point with this wine is just how delicate

and pared back it is compared to the Toro norm. Unwooded (aged in concrete and old wood vats) it's not fruity, not raw, not heavy, just a beautifully moderated fruit riot organised on glorious, gravelly, grip-and-release fruit tannins. Simple and special, with spread and reach, never sweet, or heavy.

$14.99
$14.99




2015 Marlborough

Pinot Noir

Full, complex and delicious on the palate. Flavors of raspberry, strawberry and hints of violet. Very difficult to find New Zealand Pinot Noir at this quality for under $20. This is a fantastic New Zealand Pinot Noir value!

2017 Bourgogne

Rouge

From a great producer! Lots of complexity with strawberry, cherry and dusty earth notes.
Jerome Chezeaux strictly follows the most traditional of methods in the cellar being firmly "non-interventionist".

The purity of his wines is revelatory; there is an understated majesty

to every offering in the portfolio.


Very Limited!

$18.99
$25.99







2019 LES VIGNES D'A COTE

Syrah

Yves's basic Syrah, "Les Vignes d'à Cote," hails from a variety of parcels in the northern reaches of Saint-Joseph, in and around his home village of Chavanay. The sandy soils from this part of the appellation imbue the wine with an

elegance and lift which harmonize beautifully with the signature varietal notes

of smoked meat, cracked black pepper, and fresh leather.

2016
LES TROIS SOURCES

Chateauneuf du Pape

98 Jeb Dunnuck
95 Wine Spectator
95 Vinous

This is one of the Rhone Valley's greatest estates. Similar to Chateau Rayas in that it is more than just a domaine, it is it's own terroir, with all vines situated on contiguous parcels.

$17.99
$47.99







2015

Brunello di Montalcino

95+ Wine Advocate

From Wine Advocate: This is a terrific wine and one of the new releases from Montalcino that I happily include on a short list of top recommendations. The Argiano 2015 Brunello di Montalcino shows a very lively bouquet that is already singing despite the young age of this new release. The wine opens to a dark ruby color with garnet highlights. The bouquet shows a large span of wild berry, earth, licorice spice and medicinal herb aromas. This vintage also reveals a pretty floral character with dried rose potpourri and lavender buds.

2016 Barolo

Brunate

Barolo

An outstanding Barolo value!

2016 was a fantastic vintage in Barolo so quality was outstanding across the board! Finding a quality Barolo for under $30 is highly unusual. This wine is definitely on the more earthy and elegant side of Barolo. It drinks well now but should evolve nicely over the next

5-8 years.

~Mark's Top Pick~

$48.99
$29.99







Farmhouse
By Cline Cellars

2019 California

White Blend

A delightful field blend of Pinot Gris, Chardonnay, Muscat Canelli, Palomino, Marsanne, Viognier and Gewurztraminer. Fresh flavors of citrus, pear and lime zest on the crisp and clean finish.

208 Ribera del Duero

Red Blend

94 Wine Advocate

Without a doubt the finest PSI to date!
Made by the same team that makes the 100 point PINGUS wine that sells for over

$1000.00 per bottle.

Mostly Tempranillo, it is beautifully balanced and textured.


~Matt's Top Pick~

$8.99
$24.99